Add a New School Affiliation
If you are affiliated with more than one school, you can add additional schools to your account. Newly added schools can be associated with courses from both the "Create a Course" and "Edit Course" pages.

Note: Adding a new school will not automatically change the school associated with your existing courses. You will need to edit the school affiliation on existing courses from your "My Courses" page by clicking the "Edit Course" link.


Go to VHLCentral: www.vhlcentral.com.

Log in using your existing account information.

Click the "add/remove instructor from a school" link in the "my programs" menu.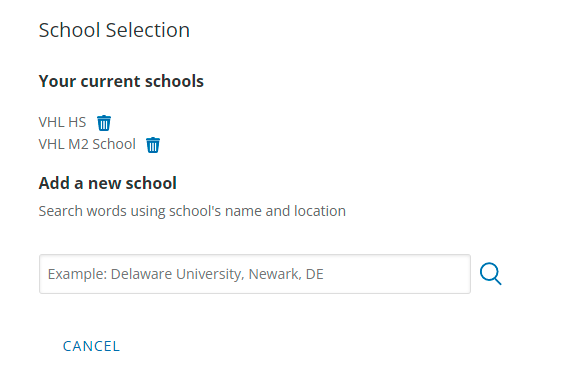 On the school selection page, type in the name of your school. To narrow the search results, consider including the city and state or country in which your school is located.

Click "find." If the terms you entered did not result in a successful search, follow the on-screen tips to revise your search.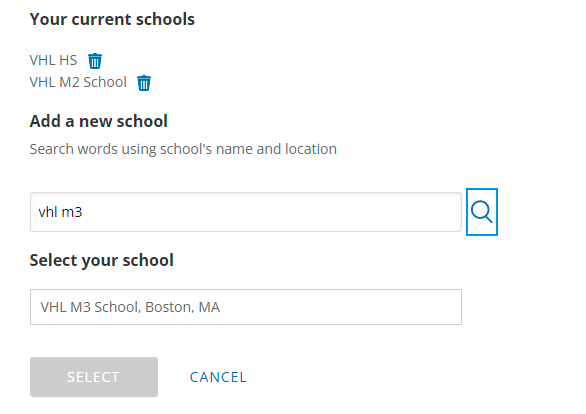 Select your school from the list.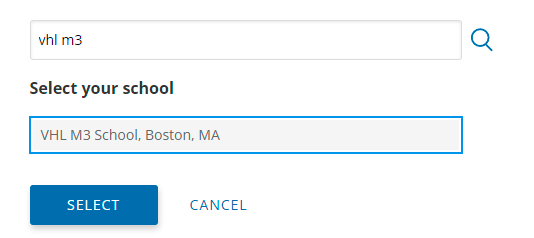 Click "select school" to add the school to your account.

Look for a flash alert on your Home page that confirms you successfully added the school.




The new school will appear in the list of schools in your Supersite's Preferences - Account Information.