The grading screens for reviewing Virtual Chats, and Video Virtual Chats, have been updated to show each prompt and student answer separately.
Save time by avoiding repetition of the Virtual Chat prompts, or select which specific student answers you wish to review.
The other aspects of grading (one overall score per student, the ability to leave written or recorded comments) are unchanged.
You can still choose to grade student-by-student, or have all students' responses on the grading page at the same time.
Virtual Chat with Three Prompts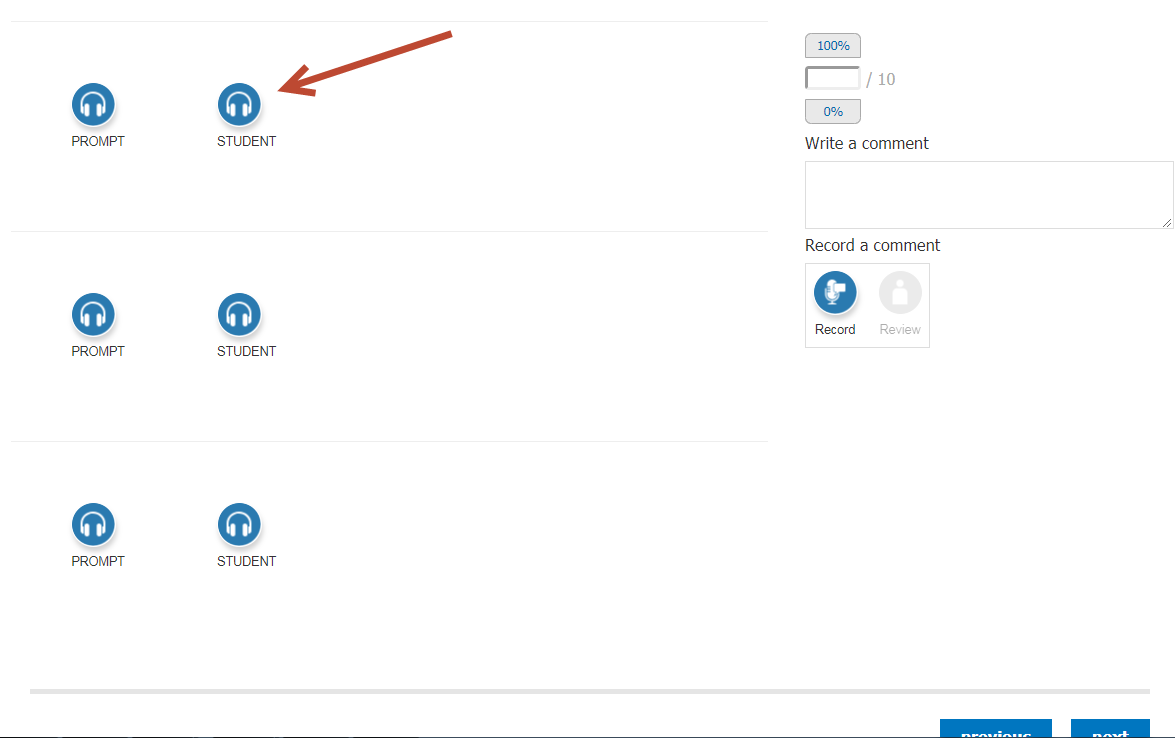 Multiple Student Responses in the Grading View