1. From an assignment's drop-down menu, select "Quick Grade."
Note: This feature is only active if there are student submissions.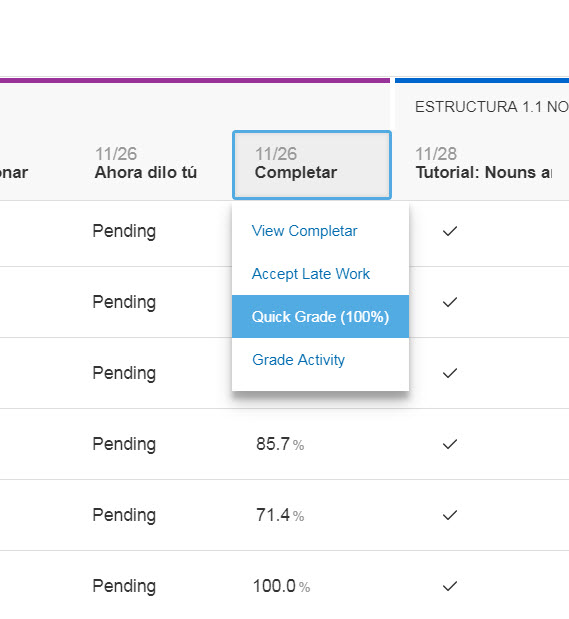 2. Remove students who you do not wish to quick grade to 100% by clicking the marked checkbox beside their name. Note: By default, all students who submitted the assignment will have a marked checkbox.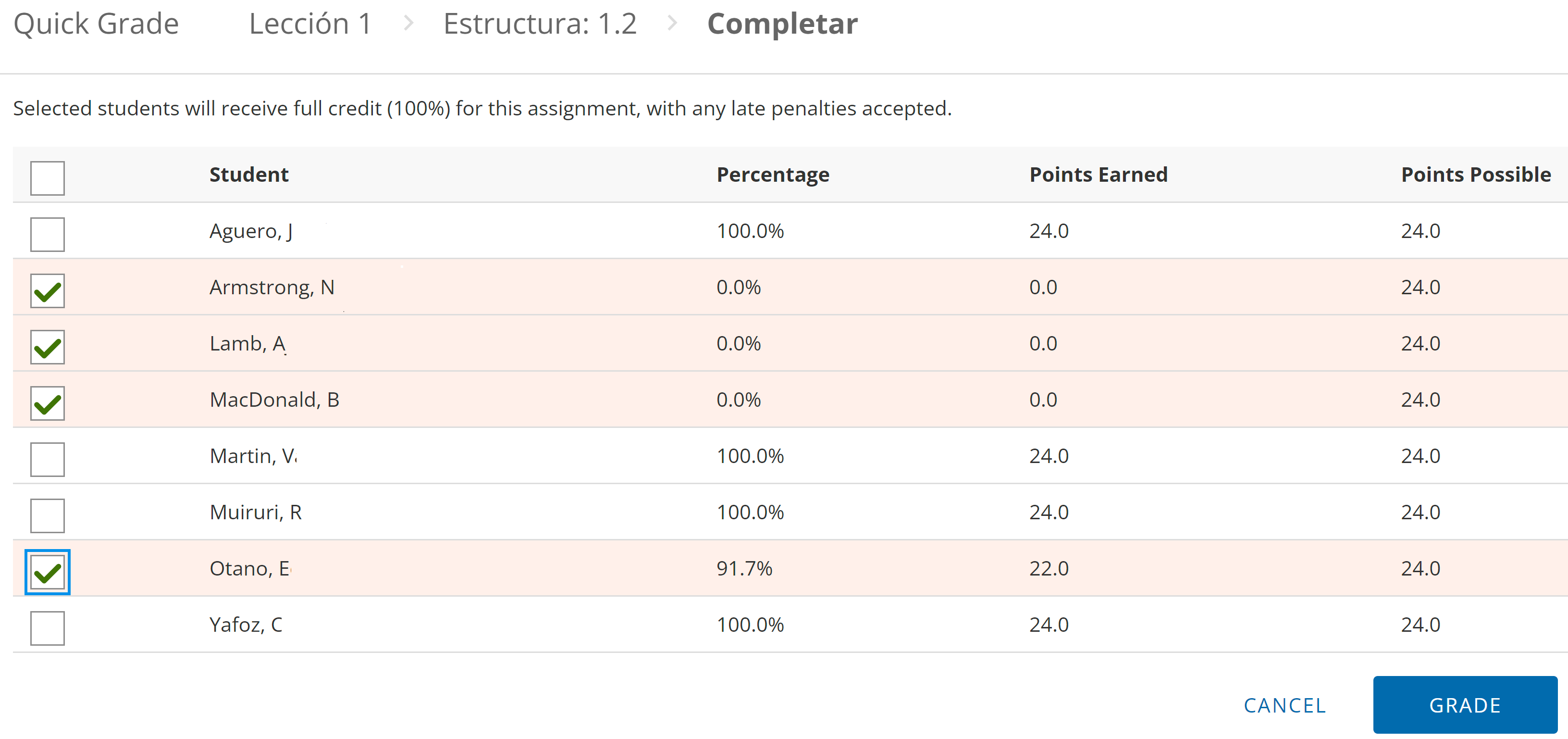 3. Click "Grade."
Note: Quick graded scores are marked with a bullet point.