New for English Language Development
Assess to Learn–Standards-Driven Assessment and Student Progress Monitoring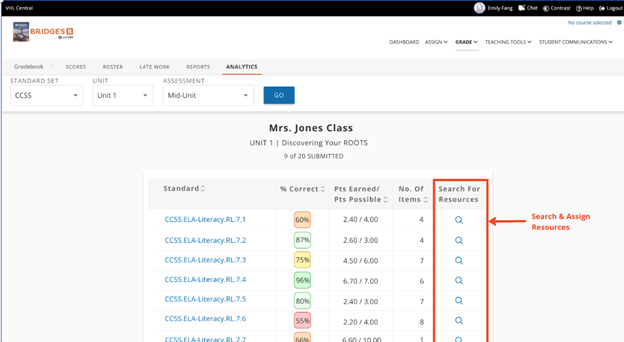 Teachers can monitor the progress of a single student or an entire class using a new Standards report in Bridges. The Standards Analytics report allows teachers to review whole-class and individual student performance against state and national standards. Teachers can:
Locate and assign proficiency assessments that support specific standards or skills.
Quickly identify struggling students by drilling into the Analytics Standards report.
Easily assign additional standards-based resources and practice for remediation.
Activities
Interactive Vocabulary Tutorials have been updated with NEW IMAGES and GIFS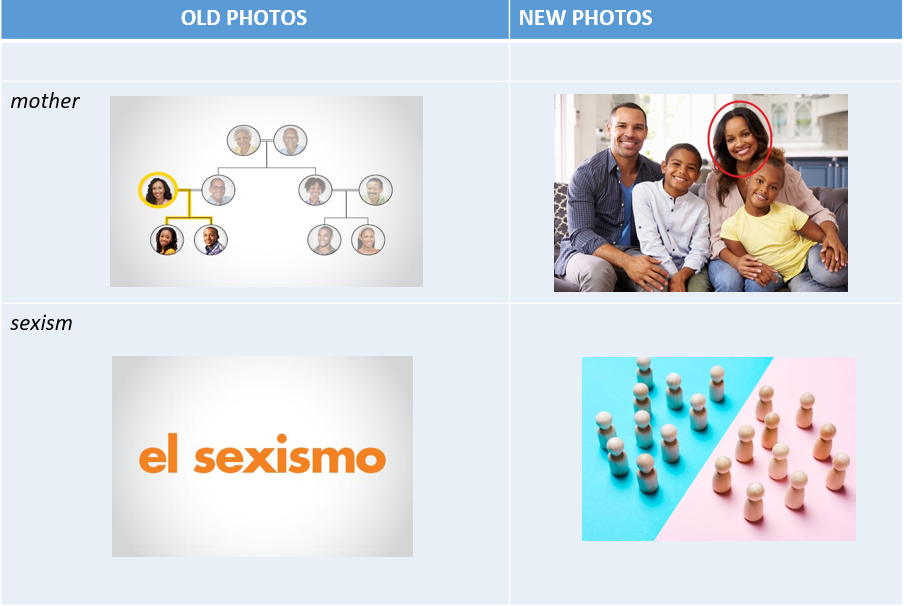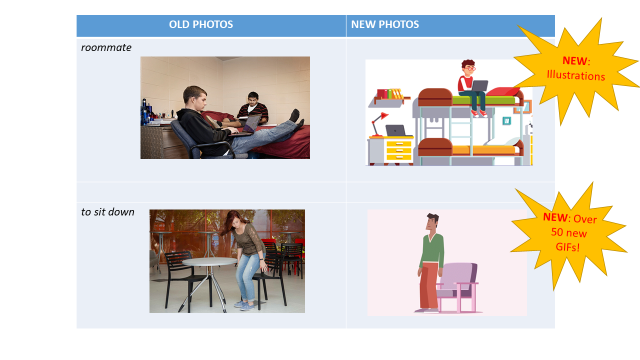 The updated images simplify complex concepts and facilitate accelerated learning. In addition, they help students make connections and relate to the content more easily, which leads to faster learning. Visuals capture attention, promote inclusivity, and enhance memory retention. They also encourage active engagement and critical thinking skills.
The new overall look and feel of these Vocabulary Tutorials is paired with educators' control over translations, which can be activated in course settings. These updated tutorials are available for Portales, Portails, and PRIME programs on vhlcentral.
Assigning
Multiple Due Dates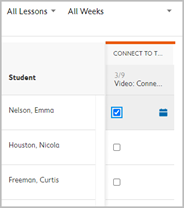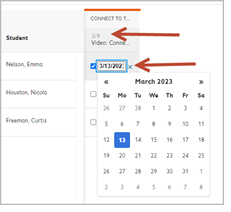 This enhancement allows educators to assign the same activity to different students with different due dates, thereby providing greater flexibility and control over course scheduling and student management.
Key Benefits
Diverse pace setting: Assign activities at varying paces within the same section to cater to the unique learning speeds of your students.
Facilitate makeup tests: Easily assign makeup tests to individual students or groups.
Customizable instruction: This feature supports daily small group instruction, particularly in the K-5 range, allowing for differentiated instruction based on varying skills and levels.
Rubrics
Grading Projects and IPAs just got easier with Editable Rubrics!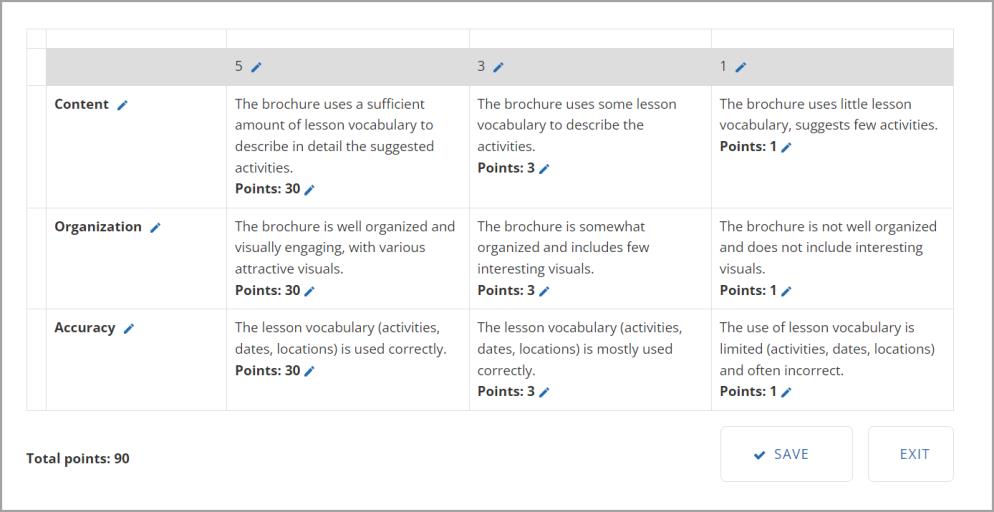 Are you looking for a way to make grading in your language courses easier and more consistent? With NEW Editable Rubrics, available in any program including this grading option, you can customize rubrics to meet the needs of your course. Using the Drag & Drop function will allow you to effortlessly make changes. You'll be able to easily measure student performance in all areas of the curriculum, quickly identify areas where students need help, and provide clear feedback on how they can improve their skills. Make grading simpler and ensure consistency across the board with editable rubrics!
Please note: Activities with an editable rubric have the copy icon in the TOC list.

Editable Rubrics enable you to:
Easily measure student performance in all areas of the language
Quickly identify areas where students need help
Provide clear feedback on how they can improve their skills
Ensure equitable grading across the board
Make grading simpler and more consistent
Create a customized rubric that best fits your needs
Editable Rubrics are an invaluable tool for language educators. Log into vhlcentral.com to begin trying out how to use Editable Rubrics in your course.